"Duncan"
AmberWind's The Highlander
(Ch Amberwind's Fire in the Dark, LCM, SC, CD X Ch Vitrina Zibeline, JC, NA, FCh, CGC)
Breeder: Valori Vig Trantanella
Duncan is his father all over again. He's pictured here at 6 months.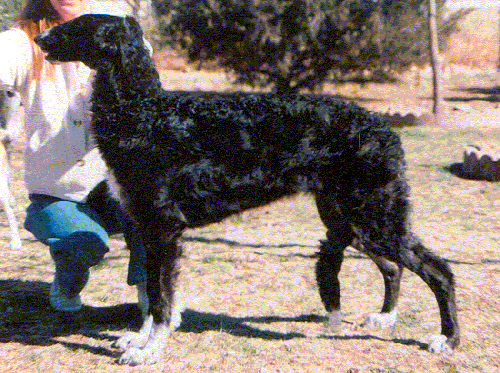 Duncan pictured at 6 months

FLASH! Duncan takes his first points from the puppy class June 9, 2002!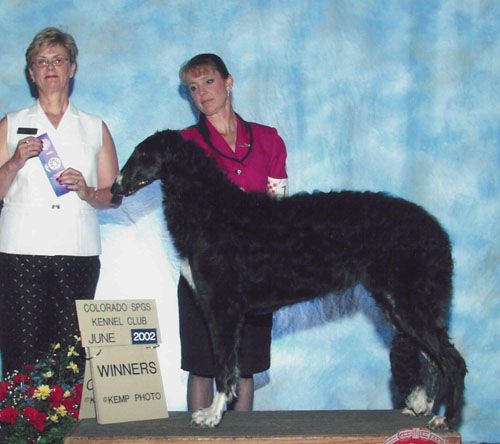 Winners dog from the Puppy class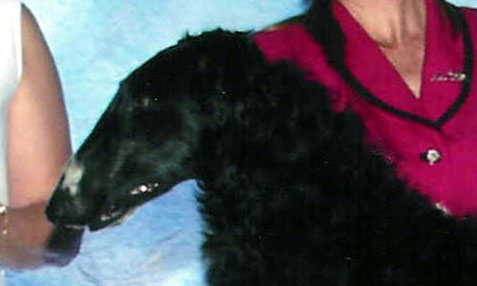 FLASH!!!! Duncan becomes a father! See his 2003 model puppy,

"Reign"